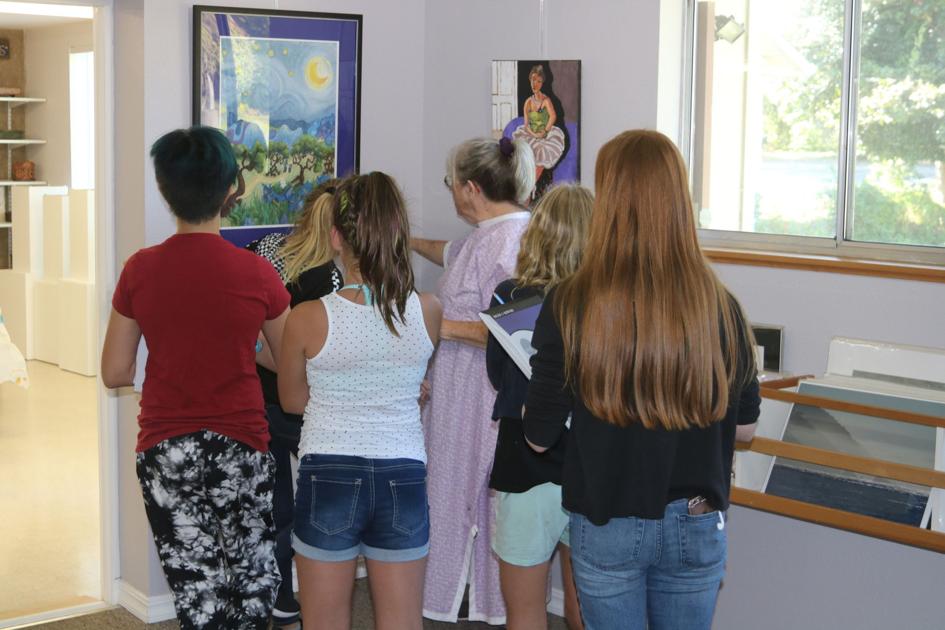 CAP presents art to local students | New
Developing children's imaginations is what brought together former educators and members of the Pelican Bay Arts Association to form the Children's Art Program in December 2018. They set their goals and created the following mission statement:
"The Manley Art Program for Children is designed to teach artistic skills and vocabulary. The program will focus on the seven artistic elements: line, shape, shape, space, texture, value and color. To build a solid foundation in art, we will incorporate art history, fun materials, and exciting techniques. Students will be encouraged to see and discuss art, thereby increasing their ability to express their own thoughts, ideas and creative choices. '
Classes began in February 2019 with a generous donation for materials from PBAA members and a large donation from the Harris family to be used for scholarships. With many hours of volunteering, these dedicated members developed and implemented five classes, which were filled to capacity. Students aged 6 to 12 were immersed in the history of art that launched them into creating works incorporating the seven elements using a variety of materials. The skills developed by drawing, painting and ceramics enhanced their imaginative creations.
Full steam ahead, all of the CAP volunteers spoke out, until COVID-19 struck, the monster that set foot on our momentum and enthusiasm in 2020. Slowly but surely, we are emerging from our torpor. Putting their fears aside, two PBAA members Linda Evans and Chaney Delaire successfully taught classes in the summer of 2021 in a full classroom, providing a much needed artistic outlet for our local youth.
CAP has encouraged attendance by Brookings-Harbor children from all income households by having a policy of keeping tuition fees to a minimum and making scholarships available. Even though the classes were full, we still felt that some children were being excluded. We did not take into account the extracurricular activities and transportation issues. We needed a solution.
In the spring of 2021, a proposal for a CAP pilot program was presented to the Brookings-Harbor School District. The CAP program would run one-hour classes for all third-graders during the 2021-22 school year. Enthusiasm and encouragement came from all interested community leaders and resulted in the approval of this pilot program. CAP will now work with Kalmiopsis principal Carol Leonard and grade three teachers to ensure that each student receives a one-hour art class for four weeks. They will be exposed to the history of art, the seven elements of art, develop skills in the use of artistic materials and hopefully it will ignite their imaginations. We plan to implement the program this fall, provided COVID-19 does not affect the health and safety of students and teachers.
If this pilot program is successful for all partners, we hope to expand this program in the future.
The CAP pilot program would not be possible without the help of community partners through their encouragement, financial support and expertise in organizing programs for children. With all the gratitude of all the children of Brookings-Harbor and the PBAA / CAP organization, the following organizations are appreciated.
Brookings-Harbor School District
Pelican Bay Arts Association / Manley Art Center
Curry County Cultural Coalition
Brookings-Harbor Educational Foundation, Inc.
Oregon Cultural Trust
The Manley Art Center will continue to offer "out of school" classes that require more in-depth classes, expert instruction and appropriate facilities. Of course, none of this is possible without dedicated teachers. If you love children and are passionate about the love of artistic creation, CAP will be happy to help you become a CAP teacher of 'imagination'. For more information, contact [email protected]