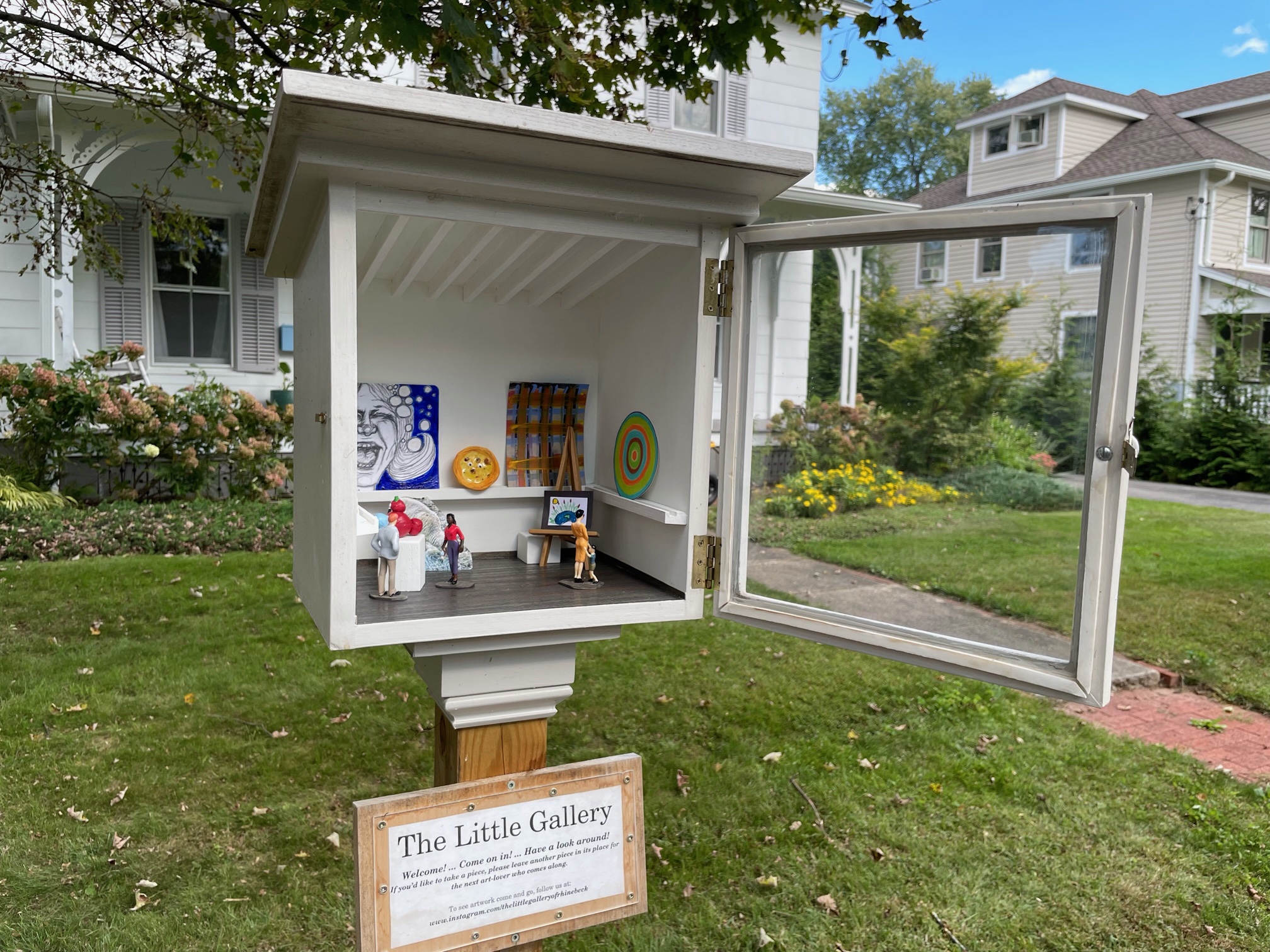 In the smallest art gallery in the Hudson Valley
After nearly 34 years of marriage, Rhinebeck's Tim Nuhn is struggling to come up with gift ideas for his wife, artist Audrey Francis. But last January, Francis casually mentioned a Washington Post article about a "little gallery" in Seattle that gave Nuhn a Valentine's Day gift idea.
The story describes artist Stacy Milrany, who set up a wooden box on a five-foot post in front of her Seattle home, and called it a small, free art gallery. It works the same as the small free libraries in communities across the country where neighbors donate and take books from a small closed shelf mounted on a pole, except in this case people leave and take small works. art, or take a look inside.